Photocatalytic coating of solar systems
TitanProtect® TA2210 Solar improves the economic efficiency of solar modules in an impressive way. It reduces the reflection of sunlight, the cleaning efforts will decrease, and as a side-effect the panels which are coated with TitanProtect® will clean the ambient air. This is green-tech in perfection.
This effect is made possible by a reduction of the refraction on the glass surface. Accordingly, the availably sunlight can be utilized ideally. The improved efficiency will increase the revenue. In addition, the cleaning costs of the modules will be lower, and the losses in energy yield which is caused by pollution can be avoided, too.
These are the advantages:
Increased energy yield due to reduced light reflection and improved light tansmission on the panels surface. An important aspect of the coating of solar collectors is the economic efficiency. A TitanProtect® coating reduces the reflected sunlight by up to 65% compared to an uncoated module.
Info:
The TitanProtect® coating reduces the light reflection up to 65% compared to a non-coated panel.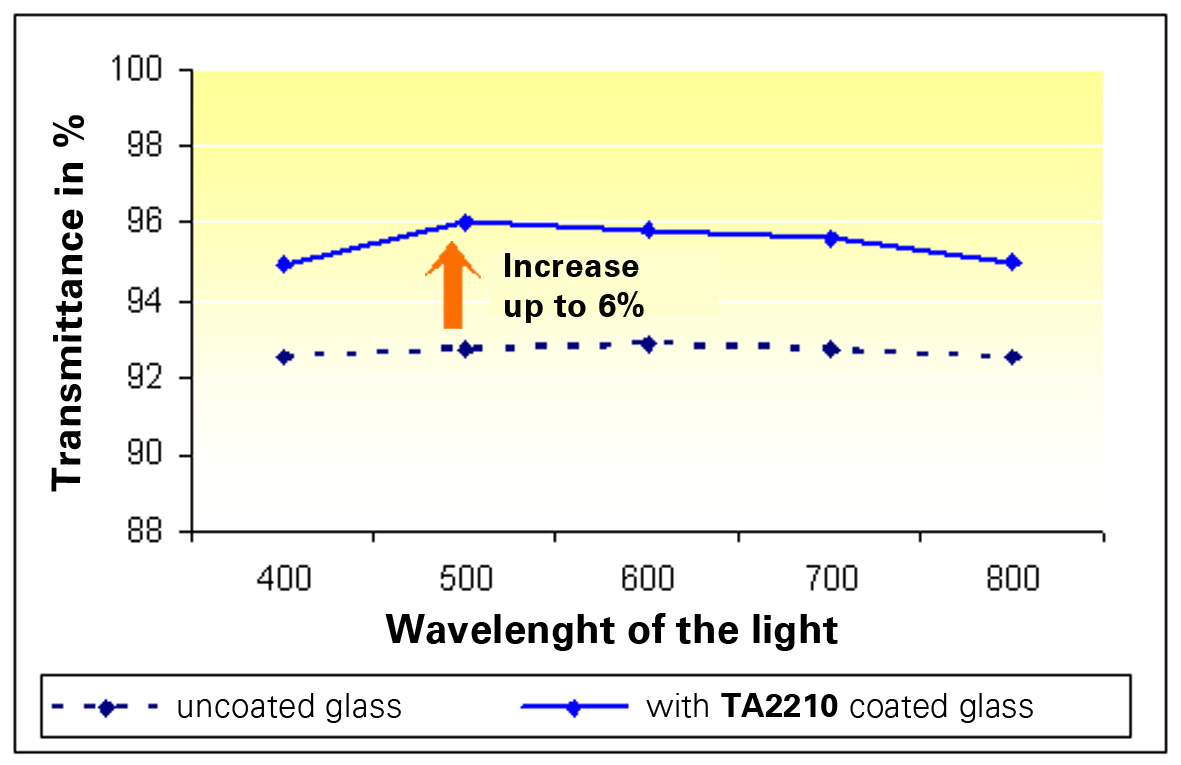 Info:
By a minimised reflection, the light transmission of a solar panel increases up to 6% when it is coated with TitanProtect®.
The photocatalytic self-cleaning effect avoids losses in energy production which are caused by dirt deposits.
The coating of TA2210 is photcatalytically active. When exposed to light, reactive oxygen radicals are formed. The so-activated oxygen decomposes molecules and organic substances coming into contact with the surface. The degraded residues are simply flushed off by rain water. This effect is supported by the super-hydrophilic properties of a glass surface which is coated with TitanProtect®, because rain water will no more form drops, but will rinse off as a thin film of water.
Especially on heavily polluted modules which are used in agricultural environments the active coating is of great benefit to maintain the profitability of the investment and to avoid costly cleaning actions.
High losses are particularly caused:
In business parcs, next to busy roads, airports or chimneys. Here, heavy pollution is typical.
at power plants in agricultural environments, where the dirt deposits can be very high and can even cause a more than double-digit percentage in yield reductions.
as soon as moss and lichens are formed. The loss in pollution is significantly accelerated. The pioneer plants retain dust and other substances.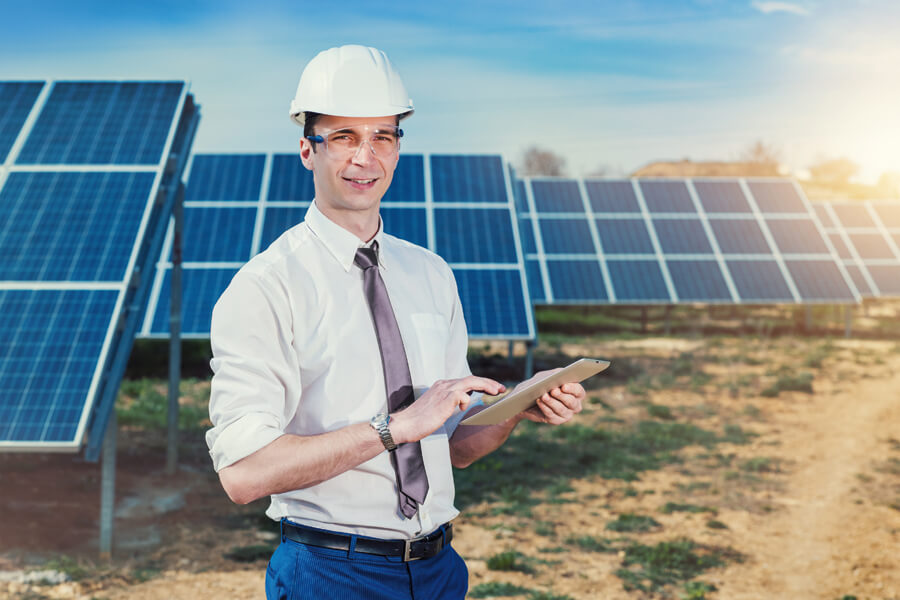 Own reference